"The Most Beautiful-est Thing in this World....."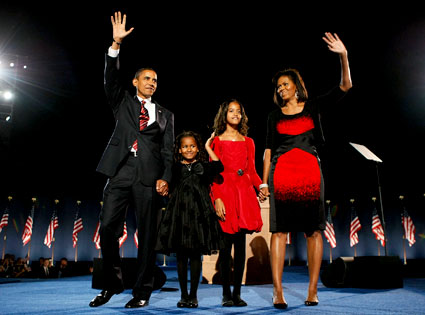 On the night of the election when they announced that Barak Obama would be our 44th president, I think it was so surreal that I didn't even have an emotional reaction. I didn't cry or scream or high-five or fall down on my knees and thank The Most High...... I was really quite subdued. That was until Barak called his First Lady and daughters out onto the stage..... that to me was one of the most powerful and inspiring moments of the night and I was overwhelmed with emotion. Beautiful..... absolutely beautiful.
Not just my First Family....... AMERICA'S First Family.