My UPDATED Dating Personality
A few years ago, I took the highly entertaining, yet eerily accurate,
OK Cupid Dating Persona Test
, consisting of 32 "dating types" possible (16 male and 16 female) based on a 4 factor combination (Random vs. Deliberate, Gentle vs. Brutal, Sex vs. Love, Master vs. Dreamer). My result back then:
The Playstation (Random Gentle Sex Master)
. Admittedly, I was simultaneously in a very bad, but very fun, place. My overarching mentality was "fuckit". And my dating personality definitely reflected that.
Fast forward three years. I decided to take the Dating Personality Test again to see just where I am now. And the results are......
*
drumroll please
*
The Peach
Random Gentle Love Master (RGLM)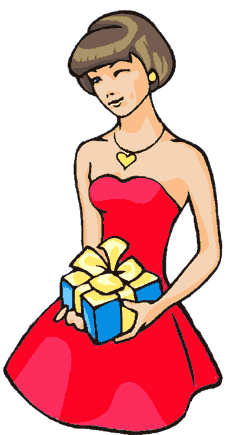 "Playful, kind, and well-loved, you are
The Peach
.
For such a warm-hearted, generous person, you're surprisingly experienced in both love and sex. We credit your spontaneous side; you tend to live in the moment, and you don't get bogged down by inhibitions like most women your age. If you see something wonderful, you confidently embrace it.
You are a fun flirt and an instant sweetheart, but our guess is you're becoming more selective about long-term love. It's getting tougher for you to become permanently attached; and a guy who's in a different place emotionally might misunderstand your early enthusiasm. You can wreck someone simply by enjoying him.
Your ideal mate is adventurous and giving, like you. But not overly intense."
Your exact female opposite:
The Nymph
- Deliberate Brutal Sex Dreamer
Consider:
The Loverboy
(RGLM)
The Playboy
(RGSM)
The Boy Next Door
(RGLD)
Always Avoid:
The False Messiah
(DBLM)
I am pretty pleased with the result. I went from a Random Gentle
Sex
Master to Random Gentle
Love
Master. I know that I have evolved over the years, but I was somewhat worried that I had changed way too much, gone "soft." Apparently, not so. I am still the same fun-loving, spontaneous, free-spirited person, but with one very important change: "you're becoming more selective about long-term love." Being a Playstation was fun, life as a Peach is much,
much
more satisfying.